If I convince half of you to do it [broadcasting], great. If I scare the other half of you into another major with the realities of this industry, even better.
A passion for radio in his youth led Damon Bruce down the path that would eventually become his career. After graduating from Indiana University Bloomington, Damon became a sports broadcaster, eventually leading to his own wildly popular "The Damon Bruce Show" radio program. Bruce now lives the dream, talking sports to a throng of devoted fans in the Bay Area of California. Read on to learn more about Damon Bruce's thoughts on the communications and media industry for potential future career broadcast enthusiasts.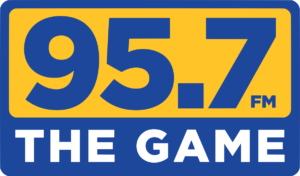 What shaped your decision to get into the communication / broadcast profession?
I knew I wanted to be on the radio at a very young age. Used to listen as I delivered paper routes, and though I want to be a morning radio guy, they seem like they're having fun. Then sports talk radio was invented. When I was 13, it wasn't there, then was I was 14, it was. As soon as that paring happened I knew what I wanted to do for a living.
Any specific communication disciplines you would recommend when pursuing a broadcast profession?
Know how to talk. Really talk. Like can you bullshit your way out of trouble with cops, level of talking. You gotta be fast, smooth, and in control. Being a good writer is important. Knowing how to cut through the noise, and hit on the message is also very important.
How important is post baccalaureate education in today's media industry?
It's meaningless to broadcasters. You can start a podcast for free in your basement, and learn more about broadcasting through trial and error over the course of a year, then you could be  "studying" anything. Kids have more technology today in their pockets than ESPN launched with … use it.
Would you recommend entry level people consider obtaining a master's degree in a field within the industry?
Absolutely not. If a broadcaster, it's completely unnecessary. Just hit record and start talking. If you're good, people will be drawn to your personality … you can't teach personality.
Kids have more technology today in their pockets than ESPN launched with … use it.
What areas of communication go on behind the scenes of your profession that people do not see that make everything come together?
Editing, sound, topic selection. Pre-post production. There is more video in radio than ever thanks to social media's boom. It's been nuts. Like every business, it's a people business. Those who know how to motivate and inspire rise to the top. The age of the blustering ego, radio dickhead is gone.
What changes in your industry have come along since you started?
Again, fewer dickheads … that just doesn't fly in 2018. The amount of guys who come into radio acting like they're Howard Stern on day one is comical. Social media has been the biggest change. People can now complain more and louder than ever before. Thick skin is required.
How do you feel social media has impacted communication in your profession? Positive or negative?
The ability to share information is magical … the ability to confuse or distract is bordering on pure evil. If I could un-invent it, I would. Media was never meant to be social. It's a serious business that used to be controlled by professionals. With no gatekeepers … we get Trump's America, where the BIGGEST TRENDING ASSHAT is king.
Where do you see you and your industry in the next 5 years? What changes would you like to see in the future?
It's all going into the phone. People no longer want to listen when you're on the air, they want to listen when it's convent to them. Podcasts & Netflix changed the way we consume entertainment. The next generation of audience members aren't there whenever we want them … kids today … I'll pick when "drive time" is for me. I'll pick when "prime time" is for me.
Do you still correspond with your Alma Mater and offer to speak to the student body? If so, what do you feel are the important experiences and advice students should pay attention to as they go forward?
Yes, and always. It's my pleasure to share truth with kids, instead of pouring honey in their ears. I've started every presentation I've ever made to broadcasting students the same way. "If I convince half of you to do it, great. If I scare the other half of you into another major with the realities of this industry, even better."