Online Master's in Journalism Programs in 2023: What Are Some of the Best Options?
Have you always dreamed of a career in journalism? Are you interested in reporting news, working in broadcast media, or digital storytelling? Then a master's degree in journalism might be the path for you. This advanced, often fast-paced, degree program teaches students how to write, report, produce, code, publish and promote stories across a variety of platforms. Many programs allow students to choose a journalism specialty area such as broadcast television and radio, online multimedia news production, or audio and video documentaries.
A master's degree in journalism can lead to careers in:
Traditional news media outlets, such as newspapers and magazines
Documentary film-making
Broadcast media such as radio and television
Online and multimedia news outlets
Social media management
Marketing and advertising copywriting
Public relations and corporate communications
Once you've decided to take the next step in pursuing a master's level degree in journalism, you must find the right school and program to fit your career aspirations. A myriad of online degree options makes it even easier to find a program to fit into your schedule and budget, putting your journalism dreams within reach.
2023 Best Online Masters in Journalism Programs
#1) University of Missouri – Columbia, MD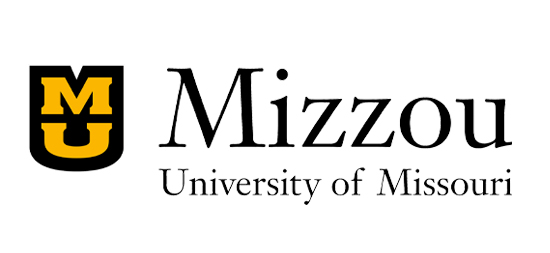 The Missouri School of Journalism at the University of Missouri is home to a completely online master's in journalism program. Enrolled students can choose between four emphasis areas to help hone their journalistic skills, including Health Communication, Interactive Media, Media Management, and Strategic Communication. This robust 33-credit online program allows students to interact frequently through small group projects, promoting team-building skills and encouraging the exchange of ideas. The program requires just one trip to campus, with the rest of the curriculum delivered online.
Learn more about U of Missouri's program here.
Highlights:
U of Missouri has been educating journalists since 1921
An on-campus master's in journalism is also available
No GRE required
Tuition:
Just under $32,000 for the full program
#2) Ball State University – Muncie, IN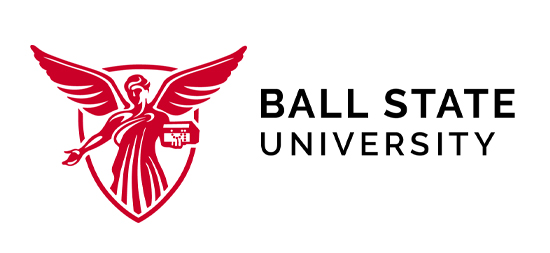 Students who want in-depth knowledge of reporting, media analytics, and the media industry as a whole can opt for Ball State University's Master of Arts in Journalism degree program. Students can choose from on-campus, hybrid, or online program delivery to customize their education. The curriculum acknowledges the quick-changing media landscape, helping students develop the advanced storytelling and content strategy skills to propel them forward in their careers or prepare them for doctoral study. Graduate assistantships are also available to help students pay for their education and gain hands-on learning in the field.
Learn more about Ball State's program here.
Highlights:
Part-time and full-time completion options
No GRE required
36 total credits required
Tuition:
#3) New York University – New York, NY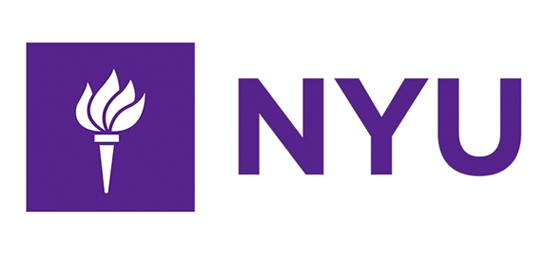 NYU offers students a fully online Master of Arts in Journalism program with flexibility in mind. Students can complete the program in as little as one year or up to five years, depending on full-time or part-time attendance options. Class sizes are kept small for maximum collaboration; writing courses contain no more than 13 students and multimedia courses are capped at 10 students. The comprehensive curriculum includes coursework in Long-Form Narrative, Audio Storytelling, Investigative Reporting, Feature Writing, and much more.
Learn more about NYU's program here.
Highlights:
No GRE required
No campus visits required
No prior journalism experience is needed (the program considers applicants with bachelor's degrees in any subject)
Tuition:
#4) Regent University – Virginia Beach, VA
Virginia's Regent University provides students with an online M.A. in Journalism to help educate leaders in today's fast-paced media industry. The experienced faculty show students how to get published in professional media outlets and help them advance their knowledge in reporting and mobile field production. The curriculum includes core courses such as Issues in Media Law & Ethics, Social Media & Internet Marketing, Media Research & Analysis, and many others.
Learn more about Regent's program here.
Highlights:
Christian institution
33+ credit hours required
Full-time and part-time options are available
Tuition:
$670 per credit hour (roughly $6,030 per semester)
#5) Harvard University – Cambridge, MA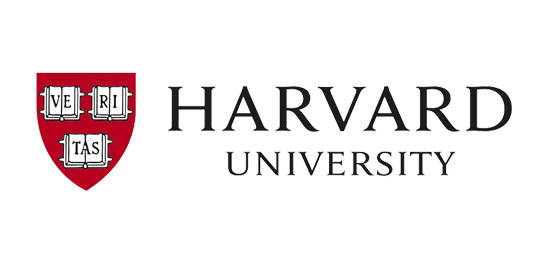 Harvard University's online master's degree in journalism readies students for advanced journalistic careers with the latest in writing, reporting, and technical skills. Students can "earn" their way into the program by performing well in two specific Harvard Extension courses that are completed before submitting an application. Once enrolled, students gain confidence and learn skills in interviewing, pitching stories, utilizing digital media, writing compelling narratives, and more. Students can also "stack" their degree with optional certificates in business communication, digital storytelling, or marketing management and digital strategy.
Learn more about Harvard's program here.
Highlights:
No GRE required
The program consists of 12 courses
Campus-based program options are also available
Tuition:
Average course tuition (per 4-credit course) – $3,100
Choosing an Online Master's in Journalism Program
Because there are many online master's in journalism programs to choose from, it can be a challenge to decide which program is right for you. There are several factors to consider when researching prospective schools, including program cost, length, and quality. Here are some program elements to look for when considering an online masters in journalism program.
Accreditation
Program accreditation by a legitimate accrediting organization means that a program has been vetted according to rigorous academic standards, ensuring a high-quality education for all students. Look for a school accredited by an organization such as Accrediting Council on Education in Journalism and Mass Communication, the Western Association of Schools and Colleges, and the Higher Learning Commission. You can be assured of a program's quality.
Program Cost
There are a number of factors impacting a master's in journalism program cost, including the size and type of school, the geographic location of the school (yes, even for online programs this can have an impact on the price tag of a program), residency status and program length. When considering the total cost of a program, make sure to factor in mandatory school fees, books, and other program materials in addition to the tuition price.
While online programs are often more affordable than their traditional on-campus counterparts, this is not always the case. As an example of program costs, the University of Memphis' online 33-credit hour Master's in Journalism program costs $606 per credit hour for in-state residents and $606 per credit hour for non-residents. In addition, there may be special course fees and materials fees based on specific courses taken.
Program Length
The average master's in journalism program generally takes 1-2 years to complete, although some may be completed in as little as 9 months. Another benefit to online programs versus on-campus programs, many online programs admit students on a rolling basis, meaning students can begin their studies in the fall, spring, or summer semesters.
Admissions Requirements
In order to gain admission to a master's in journalism program, students should keep in mind the following admissions requirements:
Completion of a bachelor's degree, ideally in journalism, communications, or a related field
GPA of 3.0 or above in their undergraduate coursework
Transcripts from all undergraduate colleges attended
Letters of recommendation and/or a personal statement
Writing samples and/or portfolio of applicable work
In some cases, journalism schools may also prefer master's students to have some professional experience in journalism prior to beginning their coursework. In these cases, prospective students may also need to submit a resume or professional journalism work samples (i.e. published articles).
Classes and Courses
Coursework may vary depending on if a specialization is chosen (e.g., broadcast, multimedia, etc.), but sample courses may include the following, which are offered by the University of South Florida as part of their online Masters in Digital Journalism and Design program:
Multimedia Reporting & Storytelling
Law and Mass Media
Mass Media Theory & Research Methods
Digital Media Technology
Web Publishing
Social Media
Multimedia Production
Advantages of Online Master's in Journalism Programs
An online master's in journalism is ideal for students with full- or part-time jobs, family commitments, and other obligations that restrict their availability to pursue a master's degree. Online coursework allows students to study and complete coursework on their own time, from home or wherever is convenient. In addition to the flexibility in scheduling, online programs are often more cost-effective options than traditional on-campus programs, and students do not need to factor commute costs into the total price tag. Online programs also allow students to choose from a more significant number of schools than what is geographically near their homes, opening up a range of options to those who live in rural or remote settings.
Colleges That Offer Accredited Online Master's in Journalism Programs in 2023
Select Your State:
Alabama
School
Contact Information

The University of Alabama

Tuscaloosa

,

AL

35487

(800) 467-0227
Colorado
School
Contact Information

University of Colorado Boulder

1511 University Ave.

Boulder

,

CO

80309
Florida
School
Contact Information

Full Sail University

Programs

3300 University Boulevard

Winter Park

,

FL

32792

(800) 226-7625

University of South Florida

140 7th Ave. South

St. Petersburg

,

FL

33701

(727) 873-7748
Georgia
School
Contact Information

University of Georgia

Athens

,

GA

30602

(844) 842-3294
Indiana
School
Contact Information

Ball State University

Art and Journalism Building (AJ), Room 300

Muncie

,

IN

47306

(765) 285-8200
Maryland
School
Contact Information

University of Maryland

7765 Alumni Drive

College Park

,

MD

20742

(301) 405-2399
Massachusetts
School
Contact Information

Harvard University

Programs

51 Brattle St

Cambridge

,

MA

02138

(617) 495-4024
Missouri
School
Contact Information

University of Missouri

120 Neff Hall

Columbia

,

MO

65211

(573) 882-4852
Nebraska
School
Contact Information

University of Nebraska

3835 Holdrege Street

Lincoln

,

NE

68583

(140) 247-2211 x1

University of Nebraska - Lincoln

313 N 13th St

Lincoln

,

NE

68588

(402) 472-3041
New York
School
Contact Information

New York University

20 Cooper Square, 6th Floor

New York

,

NY

10003

St. Bonaventure University

3261 West State Road

St. Bonaventure

,

NY

14778

(844) 424-4960
Ohio
School
Contact Information

Kent State University

201 Franklin Hall, 550 Hilltop Dr., P.O. Box 5190

Kent

,

OH

44242

(330) 672-5093
Tennessee
School
Contact Information

University of Memphis

Memphis

,

TN

38152

(844) 302-3886
Virginia
School
Contact Information

Regent University

Programs

1000 Regent University Drive

Virginia Beach

,

VA

23464

(866) 910-7617