Online Master's in Communication Programs for 2023: What Are Some of the Best Options?
Jump to Section
Use the drop down menu below to jump to a specific section.
Some of the most prestigious, accredited universities in the country now offer online masters in communication programs. These programs often allow students to complete their degrees on a part-time basis while simultaneously continuing to work. Wondering how to know if an online master's program is right for your career goals, and if so, how to choose the right school? Keep reading for all the information you'll need to consider before taking the next step.
Can I Get My Master's in Communication Online?
A growing number of students are choosing online masters in communications programs over traditional classroom programs, especially in 2023 as the pandemic nears an end but online education continues its rise as a disruptor to traditional offerings. Online programs, which can be found at a number of highly esteemed and accredited institutions, offer students the flexibility to complete coursework on their own schedule from anywhere in the country. While just as rigorous an academic program as their traditional classroom counterparts, online programs may be a better fit for students who plan to continue working while in school.
Already know an online program is right for you? Click here for a complete list of online master's in communication programs.
2023 Best Online Masters in Communication Programs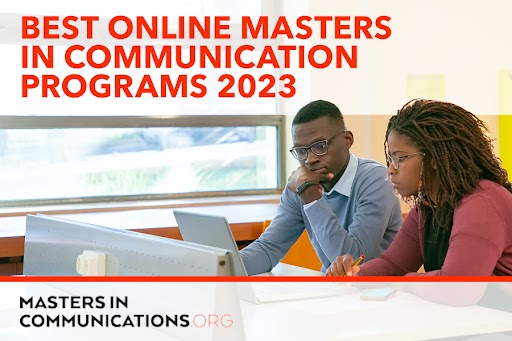 With more students looking to earn a master's degree while continuing to work full-time, take care of their families, and/or tend to other obligations, the online master's in communication route continues to be a popular choice, especially with the new "work from home" mentality. With the demand growing, many schools are starting to offer this convenient option. This can make choosing the right online master's in communication program a bit overwhelming, which is why we have narrowed down our 2023 Top 10 Online Master's in Communication programs across the country, based on factors including cost, reputation, and program features. Take a look at our 2023 rankings below:

#1) Purdue University – West Lafayette, IN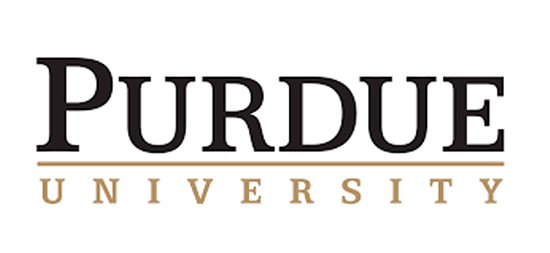 With exciting courses taught by industry-experienced professors, Purdue University's Online Master of Science in Communication program is in a class by itself. The curriculum emphasizes branding and messaging strategies applicable to many industries. This 30-credit program offers concentrations in Strategic Communication/Public Relations, Integrated Communication and Advertising, Communication and Leadership, and Health Communication - allowing students to focus on their strengths and areas of interest. Program grads are prepared with the media and communication skills to become leaders and decision-makers.
Learn more about the PU offering here.
Highlights:
No GRE required
No in-person residency required
Most coursework offered in an asynchronous format
Tuition:
$15,600 for in-state students
$24,600 for out-of-state students

#2) University of Southern California - Los Angeles, CA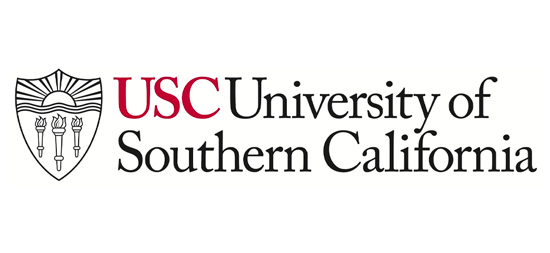 With maximum flexibility in mind, the University of Southern California's USC Annenberg School for Communication and Journalism offers an online Master of Communication Management program for both new and experienced professionals. In just 16 months of full-time study, students can complete a communication management generalist degree, or specialize in an area of focus such as Marketing Communication, Strategic and Organizational Communication, or Market Research and Analytics. Students also complete a capstone practicum project related to their area of interest, allowing them to put communication theory to practice.
Learn more about the USC offering here.
Highlights:
Part-time enrollment available on request
Approximately 32 credit hours required
Students can connect with over 15,000 USC Annenberg alumni worldwide
Tuition:
Approximately $2,137 per unit in addition to mandatory fees

#3) Johns Hopkins University – Washington, DC
For students who love options, Johns Hopkins University's online Master of Arts in Communication program offers multiple popular concentrations. In fact, students can choose one or two of the six optional concentrations, which include Applied Research in Communication, Public Media and Relations, Political Communication, Health Communication, Digital Communication, and Corporate and Nonprofit Communication. The 10-course curriculum can be completed in just 12 to 24 months, depending on the student's flexibility requirements.
Learn more about the JHU offerings here.
Highlights:
Full-time and part-time options available
30 total credits required
An in-person program option is also available at the Washington, DC campus
Tuition: $4,687 per course; additional costs for MBA/nonprofit certificate options apply

#4) University of Florida – Gainesville, FL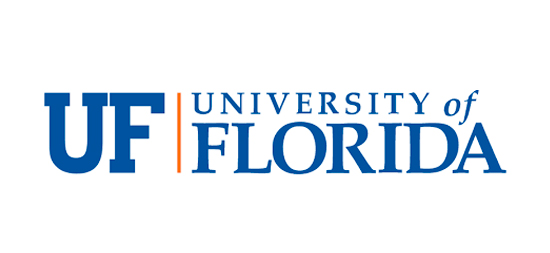 The University of Florida offers 8 distinct, cutting-edge master's concentrations for those looking to complete an Online Master of Arts in Mass Communications degree. Students can choose from Audience Analytics, Digital Strategy, Global Strategic Communication, Political Communication, Public Interest Communication, Public Relations, Social Media, or Web Design. The digitally-focused curricula is rooted in theory but emphasize industry knowledge, allowing students to strengthen their skills in their communications niche. The online format allows students to work full-time if they wish and finish their degree in less than 2 years.
Learn more about the U of F offerings here.
Highlights:
33-37 total credit hours required, depending on the specialty
Grads report earning $18k more upon program completion
Online Graduate Certificate programs in several specialties are also available
Tuition:
Full program tuition is between $17,441-$34,545

#5) Arizona State University - Tempe, AZ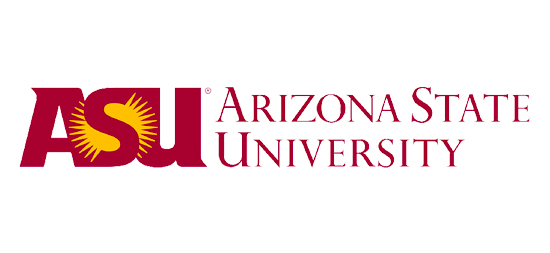 Students interested in studying communication theory and strategy may wish to pursue an Online Master of Arts in Communication through Arizona State University. ASU Online's program consists of 10 courses where students learn concepts in leadership, data analysis, conflict resolution/negotiation, and more. The curriculum culminates in a capstone experience where the student works on a tailored project that solves a current communication problem under the guidance of a two-faculty member committee. Graduates of the program are well-prepared to enter leadership, specialist, management, and educator roles within the communications field.
Learn more about the ASU offering here.
Highlights:
30 credits required
Each online course is delivered in a 7.5-week format
The program can be completed in 18 months
Tuition: Total program tuition is approximately $11,938

#6) University of Illinois – Urbana-Champaign, IL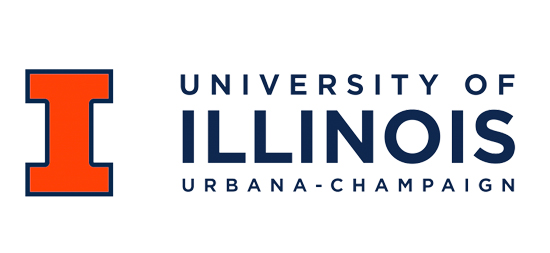 The University of Illinois Urbana-Champaign offers two renowned online master's degrees in communication: the Master of Science in Strategic Brand Communication (SBC) and the Health Communication Online Master's (HCOM). Those interested in driving brand development and utilizing analytics, social media, advertising, and more to reach goals may wish to enroll in the SBC program, while those who wish to deepen their knowledge and collaborate with leaders in the healthcare field may be best suited to the HCOM program. Both programs culminate in capstone projects where students put their new skills and knowledge to use.
Learn more about Illinois Online offerings here and here.
Highlights:
No GRE required for SBC; only required for HCOM applicants with a GPA below 3.0
Programs require 32 credit hours
Programs can be completed in 17-24 months
Tuition:
The HCOM program is $23,000-$24,000
The SBC program is $20,080

#7) Arkansas State University – Jonesboro, AK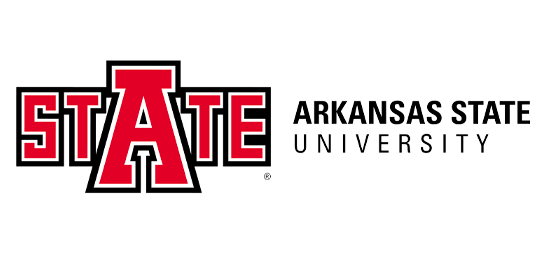 Students who want to complete a fully online program in as little as 12 months may wish to enroll in Arkansas State University's Online Master of Arts in Communication Studies program. The curriculum sharpens proficiencies in human communication to include multicultural and nonverbal communication, research and writing techniques, and much more. This flexible program is designed to help students achieve their personal and professional goals, with electives that can be customized to the student's interests. Courses offered include Communication Theory, Audience Market Analysis, Communication Regulation and Policy, and many others.
Learn more about Arkansas State University's program here.
Highlights:
30 credit hours required
Multiple start date options
The curriculum includes 4 core courses and 6 electives
Tuition:
Program tuition for in-state and out-of-state students: $9,930
Tuition per credit hour: $331

#8) Ohio University – Athens, OH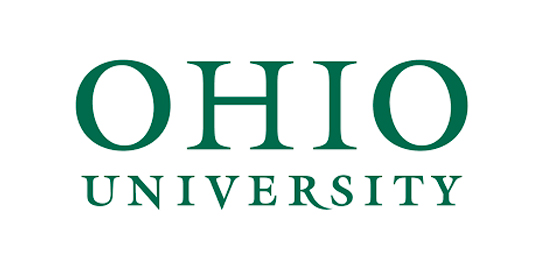 Ohio University's Master of Communication program is a fully online offering from the school's Scripps College of Communication. This program's flexible format allows students to learn at their own pace and is designed for professionals across industries. The curriculum draws on communication theories and tools to promote effective teamwork and strategic problem-solving. Students complete a total of 30 credit hours including a Master's Capstone course. Other topics covered may include Crisis Communication, Digital Media Transformation & Innovation, and others.
Learn more about Ohio U's offering here.
Highlights:
No GRE required
The program can be completed in as few as 4 semesters
5% scholarship available for alumni and military service members
Tuition:
In-state tuition and fees: $15,840
Out-of-state tuition and fees: $16,410

#9) West Virginia University - Morgantown, WV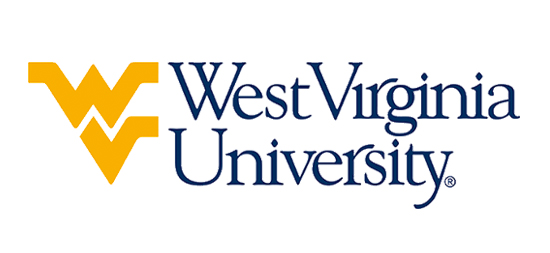 West Virginia University's Online M.A. in Communications Studies emphasizes Corporate and Organizational Communication. Enrolled students learn innovative strategies to respond to organizational crises, effectively becoming problem-solvers and leaders. The program's 12 courses include Applied Communication Theory, Communication in the Organization, and others that aim to strengthen core communication competencies. Program graduates are prepared to meet the demands of an increasingly evolving communications landscape.
Learn more about the WVU offering here.
Highlights:
Online courses delivered in an asynchronous format
36 total credit hours required
No GRE/GMAT required
Tuition:
$658 per credit hour
$23,688 total cost for residents and non-residents

#10) Stevenson University – Owings Mills, MD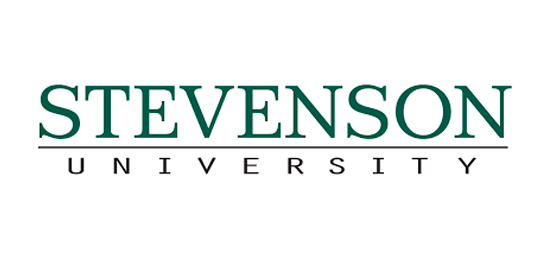 Stevenson University's Online Master's in Communication Studies offers students a path to leadership within the field. With convenient, flexible courses designed for working adults, Stevenson's fully online program covers advanced topics such as Media Literacy, Interpersonal Communication, Communication Ethics in the Public Sphere, and more - all delivered by accomplished professors with real-world experience. This career-focused program provides specialized skills applicable to a number of growing industries.
Learn more about Stevenson U's offering here.
Highlights:
36 total credits required
The program is offered in 8-week online sessions, 6 times per year
Financial aid packages available
Tuition:
$670 per credit
$2,010 per course (3 credits)

Master of Arts vs. Master of Science in Communications
Prospective students looking for a post-grad communications program often have two pathways to choose from: a Master of Arts (MA) or a Master of Science (MS) / Master of Applied Science (MASc) in Communications. While both degrees will prepare students for advanced roles in the communications field, there are some differences between them, and students may want to fully understand these differences before deciding which one suits their needs.
Generally speaking, an MA and an MS/MASc in Communications will differ in their coursework and educational approach. More specifically, an MA Communications program will place emphasis on liberal arts courses and focus the curriculum on practical and/or social applications of theories. MS and MASc Communications programs will incorporate more scientific theories and processes within the communications field, focusing more on complex frameworks. For example, those interested in communications data, analysis, and strategy may want to consider a Master of Science program, while those leaning more toward writing, media relations, and global applications may prefer earning a Master of Arts. While MA communications programs are typically more common, MS/MASc programs are sometimes considered more academic and may hold more weight within certain professions, than their MA counterpart. In either case, a professional with a master's in communications is poised to ascend to higher levels in the industry.
Is an Online Program Right for You?
When choosing between an online master's in communication program and a traditional classroom experience, many students feel drawn to the convenience of taking classes online whenever and wherever is convenient. And online programs do offer significant flexibility for students to complete their degree while working full- or part-time in their chosen industries.
However, besides flexibility, there are other considerations for aspiring online master's students to keep in mind, including:
Difficulty of Program: Don't assume that just because a program is online it will be easier than an on-campus program. In fact, online programs are usually just as rigorous, if not more so, than their classroom counterparts. Make sure to read up on the required curriculum for various programs before making your final decision.
Discipline: As opposed to a classroom environment, no one will hold you accountable for completing coursework or attending lectures in an online program. Successful online students must be motivated to succeed and committed to completing their coursework without the prodding of professors or peers.
Cost: While online programs may be more affordable than traditional programs, it is important to compare costs among your top schools, and include one or more classroom programs in your comparison. Remember, commuting costs will add to the bottom line for a classroom or hybrid program.
Choosing an Online Master's in Communication Program
You've decided an online master's program is the next step in reaching your career aspirations, but now how do you choose from among the multitude of programs out there? Before investing in application fees, here are some questions to ask when researching online programs:
Is This School Reputable? Many programs are offered by the country's top universities and colleges, and name recognition can be a powerful tool in securing your dream job. At a minimum, schools you consider should be fully accredited and have experience offering an online master's in communication program for several years.
Does This Program Fit My Career Goals? With a myriad of master's in communication programs out there and a number of different specializations, it is critical to choose a program tailored to your specific career aspirations. For instance, if your goal is to become a broadcast journalist you should probably consider a journalism or mass media program, and if you want to go into politics, political communication or a global communication program would be a good fit.
Does This Course Load Fit into My Schedule? Take a realistic look at your schedule, especially if you plan to work full-time while studying. Schools should be able to tell you how many hours of study on average are required, so make sure your schedule can accommodate the workload.
Who Will Be Teaching Online Courses? Many online master's programs offer courses taught by the same tenured faculty as their on-campus programs, while others rely mainly on part-time or adjunct professors. Either way, try to find out how experienced the faculty will be for your program. For instance, have they won any industry awards or have relevant industry experience?
Is This Program Fully Online or Will I Need to Visit Campus? Many schools offer fully online programs with classes taught exclusively online, while others offer a hybrid format that combines online classes with classroom work. The frequency of on-campus study varies from school to school, so make sure you can commit to mandatory in-person sessions if you choose a hybrid format. One benefit of hybrid programs is that they facilitate networking with faculty and other students.
Will I Have Access to On-Campus Resources, Including Networking with Other Students? Making personal connections can be critical to getting your dream job, so find out if your top schools help students network with faculty, students, and industry professionals both online and in-person. Many schools also offer on-campus career services to their online students, such as career counseling or job fairs.
What Jobs Do Program Graduates Get After Completing Their Master's Degrees? Ask your top schools for job placement information for their recent graduates. These jobs should be similar to what you're looking to secure the following completion of the master's program.
What Specialties are Available? Consider the many different specializations:
What Are Some Related Areas with Strong Correlation to the Communication Industry?
Application & Admission Process
Found your dream school and now you're ready to apply? The application process varies from school to school, but in general, here's what you need to know about the application and admissions process.
What Educational Background Do I Need? Some master's in communication programs require a few years of relevant work experience before applying to a graduate program. However, others only require a bachelor's degree. While many master's of communication applicants will have attained a degree in communication, journalism, or another related field, other students may come from a variety of educational backgrounds such as business, education, or political science.
Are there No GRE Masters in Communication Programs? Do I Have to Take the GRE? For many schools, GRE scores are not required. For others, a GRE score is required as part of the application if you have a GPA lower than 3.0 in your undergraduate studies. A few schools require GRE scores for all applicants, so make sure to double-check with your school of choice before beginning the application process. Learn more about No GRE master's in communication programs.
What Are the Application Requirements? Application requirements vary from school to school, but in general applicants to a master's in communication program are required to have a bachelor's degree and a GPA of 3.0 or higher on all undergraduate work. In addition to an application fee, most schools also require letters of recommendation and writing samples, and/or a personal statement along with the application.
What Kind of Technology Do I Need for Online Programs? Having the right technology is obviously critical for participation in an online course of study, so check with your top schools on their individual technology requirements and make sure you have the right tools.
What Is the Deadline to Apply? Many schools are on a rolling admissions schedule, meaning they review applications throughout the year. However, others only enroll for fall and/or spring semester start dates, so make sure you know the admissions deadlines for your top schools.
Colleges That Offer Accredited Online Master's in Communication Programs in 2023
Select Your State:
Arizona
School
Contact Information

Arizona State University

Tempe

,

AZ

85281

(866) 683-0298

Northern Arizona University

701 S. Osborne Dr.

Flagstaff

,

AZ

86011

(800) 426-8315
California
School
Contact Information

California Baptist University

10370 Hemet Street, Suite 200

Riverside

,

CA

92503

(951) 343-3900
Colorado
School
Contact Information

University of Colorado - Colorado Springs

1420 Austin Bluffs Parkway

Coloado Springs

,

CO

80918

(719) 255-8227
Connecticut
School
Contact Information

Sacred Heart University

5401 Park Avenue

Fairfield

,

CT

06825

(203) 396-6877
Idaho
School
Contact Information

Idaho State University

921 South 8th Avenue

Pocatello

,

ID

83209

(208) 282-2150
Illinois
School
Contact Information

Northwestern University

2240 Campus Drive, Rm 2-118

Evanston

,

IL

60208

(847) 467-3668
Indiana
School
Contact Information

Purdue University

West Lafayette

,

IN

47907

(877) 497-5851
Iowa
School
Contact Information

Drake University

2507 University Ave.

Des Moines

,

IA

50311

(844) 254-4221
Kansas
School
Contact Information

Washburn University

1700 SW College Ave.

Topeka

,

KS

66621

(785) 670-1010
Kentucky
School
Contact Information

Asbury University

One Macklem Drive

Wilmore

,

KY

40390

(859) 858-3511
Maryland
School
Contact Information

Notre Dame of Maryland University

4701 North Charles Street

Baltimore

,

MD

21210

(877) 383-6704
Massachusetts
School
Contact Information

Bay Path University

588 Longmeadow Street

Longmeadow

,

MA

01106

(888) 364-6578

Lasell College

1844 Commonwealth Ave.

Newton

,

MA

2466

(617) 243-2400
Minnesota
School
Contact Information

Minnesota State University, Mankato

230 Armstrong Hall

Mankato

,

MN

56001

(507) 389-2213

Walden University

100 Washington Avenue South, Suite 900

Minneapolis

,

MN

55401

(866) 956-9284
Mississippi
School
Contact Information

Mississippi College

Programs

200 S. Capitol Street

Clinton

,

MS

39056

(601) 925-3229
Missouri
School
Contact Information

Missouri State University

901 S. National Ave

Springfield

,

MO

65897

(417) 836-4423

Park University

8700 NW River Park Dr.

Parkville

,

MO

64152

(816) 584-6263

University of Central Missouri

108 W. South Street

Warrensburg

,

MO

64093

(877) 729-8266
New Hampshire
School
Contact Information

Southern New Hampshire University

2500 North River Road

Manchester

,

NH

03106

(888) 387-0681
New Mexico
School
Contact Information

Eastern New Mexico University

1500 S Avenue K

Portales

,

NM

88130

(575) 562-2140
New York
School
Contact Information

Marist College

3399 North Road

Poughkeepsie

,

NY

12601

(845) 575-3650

Syracuse University

215 University Place

Syracuse

,

NY

13244

(844) 797-2666
North Carolina
School
Contact Information

East Carolina University

102 Joyner East

Greenville

,

NC

27858

(252) 328-4227

Queens University of Charlotte

1900 Selwyn

Charlotte

,

NC

28274

(866) 313-2356

University of North Carolina at Chapel Hill

Carroll Hall, CB 3365

Chapel HIll

,

NC

27599

(919) 962-1204
Pennsylvania
School
Contact Information

Drexel University

3001 Market Street

Philadelphia

,

PA

19104

(877) 215-0009

Duquesne University

340 College Hall, 600 Forbes Avenue

Pittsburgh

,

PA

15282

(412) 396-6446

Notre Dame of Maryland University

3624 Market Street

Philadelphia

,

PA

19014

(888) 300-8414

Point Park University

201 Wood Street

Pittsburgh

,

PA

15222

(888) 495-4144
Tennessee
School
Contact Information

Austin Peay State University

601 College Avenue

Clarksville

,

TN

37044

(931) 221-7378
Virginia
School
Contact Information

Liberty University

1971 University Blvd

Lynchburg

,

VA

24515

(800) 424-9595
Washington
School
Contact Information

University of Washington

102 Communications, Box 353740

Seattle

,

WA

98195

(206) 543-6745
Washington, DC
School
Contact Information

Johns Hopkins University

1717 Massachusetts Avenue, NW

Washington

,

DC

20036

(202) 452-1940
Wisconsin
School
Contact Information

Concordia University Wisconsin

12800 N. Lake Shore Drive

Mequon

,

WI

53097

(877) 391-5835

University of Wisconsin - Whitewater

Roseman 2013

Whitewater

,

WI

53190

(262) 472-1006