Master's in Communication in Alaska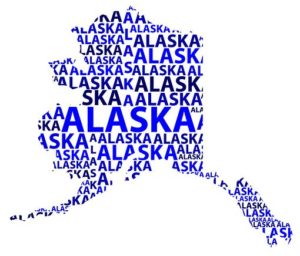 Students in Alaska have two options for master's in communications programs, one in Fairbanks and one in Anchorage. Both programs are traditional on campus, classroom formats. Following graduation, communication experts in Alaska may seek employment in academia or teaching, as well as in Alaska's major industries of oil and gas, tourism and fishing/agriculture.
See below for details about master's in communications programs available in Alaska:
UNIVERSITY OF ALASKA – FAIRBANKS
The University of Alaska in Fairbanks offers a Master of Arts degree in Professional Communication as a traditional classroom program.
What to Know: The MA in Professional Communication provides advanced education for individuals interested in pursuing communication-related careers in public/non-profit organizations, media organizations, healthcare organizations or in higher education.
What Does It Cost?: Graduate level tuition is $466 per credit hour for Alaska residents and $979 per credit hour for non-residents. In addition, students must pay mandatory fees, which can be found online here.
Anything Else?: The program requires 30-34 credit hours for completion of the degree.
Alaska Colleges That Offer Accredited Master's in Communications Programs
School
Contact Information

University Alaska-Fairbanks

Programs

PO Box 755680 - 503 Gruening Building

Fairbanks

,

AK

99775

(907) 474-6591