Master's in Communication in Maryland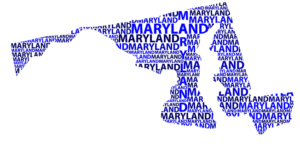 Maryland is home to three schools that offer graduate-level communication programs, two of which are traditional on-campus programs and one that is fully online. Communication students can focus their studies on health communication, public relations and strategic communication, political culture and general communication topics and theory. Maryland's major industries that may provide employment opportunities for graduates include bio health and life sciences, financial services, agribusiness and advanced manufacturing. In addition to career opportunities in academia or education, communication grads may pursue job openings at communication firms in Baltimore or nearby Washington D.C., or with major corporations in Maryland such as Lockheed Martin, Marriott International or Discovery Inc.
See below for details about the master's in communication programs in Maryland:
JOHNS HOPKINS UNIVERSITY
Johns Hopkins University in Baltimore offers a Master of Science in Public Health in Health Education & Health Communication in an on-campus format.
What to Know: The Master of Public Health in Health Education & Health Communication program is designed for students who wish to study health promotion, education and communication strategies for future careers working with individuals, organizations and communities. The program consists of one academic year of coursework and a minimum of six months of field placement experience.
What Does It Cost?: The tuition for the Master of Public Health program for the 2018-2019 academic year is $67,680 for the 11-month program, which is $13,536 per term for 5 terms.
Anything Else?: The application deadline for admission is December 1.
UNIVERSITY OF MARYLAND
The University of Maryland offers a doctoral program in communication that will award an M.A. degree to students who have finished the M.A. requirements by the end of their second year of study.
What to Know: The graduate-level communication program allows students to choose from the following focus areas: Communication Science & Social Cognition, Public Relations & Strategic Communication and Rhetoric & Political Culture.
What Does It Cost?: With few exceptions, the University of Maryland's Department of Communication only admits full-time graduate students it funds predominately through teaching positions. Some students also work on funded research projects with faculty.
Anything Else?: The application deadline for admission is January 9.
Online Master's in Communication Programs in Maryland
STEVENSON UNIVERSITY
Stevenson University offers an online Master of Science in Communication Studies program.
What to Know: The Master of Science in Communication Studies program is a fully-online 36-credit hour program that culminates in a thesis.
What Does It Cost?: Stevenson offers a discounted partnership tuition rate for students who are employees or students of various partner organizations, a list of which can be found here. The standard tuition rate is $670 per credit hour in 2018.
Anything Else?: Designed for working professionals, the graduate degree in Communications studies is offered in 8-week sessions.
NOTRE DAME OF MARYLAND UNIVERSITY
Notre Dame of Maryland University offers a 100% online MA in Contemporary Communication that focuses on current and emerging communication management. Enrolled students develop skills in new media, technology, public relations, and more as part of this 36-credit degree program. Taught by experienced faculty and featuring rolling admission, this pathway is suitable for students who wish to enter entrepreneurial, organizational, or digital communication careers. Learn more about their program here.
Maryland Colleges That Offer Accredited Master's in Communications Programs
School
Contact Information

Johns Hopkins University

615 N. Wolfe Street

Baltimore

,

MD

21205

(410) 955-3543

Notre Dame of Maryland University

Programs

4701 North Charles Street

Baltimore

,

MD

21210

(877) 383-6704

Stevenson University

Programs

100 Campus Circle

Owings MIlls

,

MD

21117

(877) 531-7118

University of Maryland

Programs

2130 Skinner Building, University of Mayrland

College Park

,

MD

20742

(301) 405-0870