Master's in Communication in North Dakota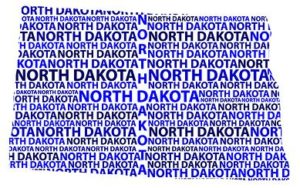 North Dakota is home to one school that offers a master's in communication program. North Dakota State University offers an on-campus Master of Arts in Communication program that prepares students for advanced careers in communication as well as for Ph.D.-level study following graduation. Graduates of North Dakota State University's program may seek employment in one of North Dakota's main industries, such as healthcare, education services, agriculture, energy, or state and local government. Major employers in North Dakota include Sanford Health, Noridian Insurance Services, Altru Health System and MDU Resources.
See below for details about the master's in communication programs at North Dakota State University.
NORTH DAKOTA STATE UNIVERSITY
North Dakota State University in Fargo offers a Master of Arts in Communication program in a traditional on-campus format.
What to Know: The Master of Arts in Communication program is a 30-credit hour program designed for students who are interested in completing a Ph.D. in addition to those who want to pursue a career directly following graduation. Students considering doctoral studies should pursue the thesis track, while those more interested in professional preparation should choose the final examination track. The program offers two choices for focus areas: Organizational Communication and Media, Technology & Society.
What Does It Cost?: Graduate level tuition at North Dakota State University for the 2018-2019 academic year is $360 per credit hour for North Dakota residents and residents with reciprocity, $457 for Minnesota residents, and $540 for non-residents.
Anything Else?: Applicants interested in being considered for graduate assistantships must submit their applications by October 15 or March 15 for spring and fall entry to the program. Applications may be considered after those deadlines until the class is finalized.
North Dakota Colleges That Offer Accredited Master's in Communications Programs
School
Contact Information

North Dakota State University

Programs

Minard 338 - N. University Drive & Centennial Blvd

Fargo

,

ND

58102

(701) 231-7705