Master's in Communication in West Virginia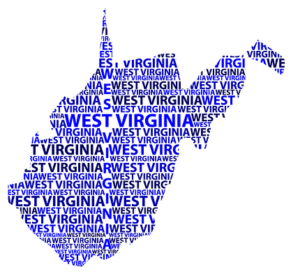 West Virginia will never be mistaken as a leader in postsecondary education but it would also be foolish to discount the state entirely. The state does not have the same expansive list of prestigious private universities and colleges that nearby states like Maryland and Virginia boast, but it does have a strong base of public universities and community colleges. However, there are just two schools, the state's flagship university, West Virginia University, and Marshall University that offer graduate education and degree programs in communication.
What is nice is that the two programs are very different. Yes, of course, there will be plenty of overlap between the two programs as there would be with any Master's degree programs in Communications, but the degree from Marshall University is a Master of Arts in Communication Studies while the degree from West Virginia University is a Master of Arts in Corporate and Organizational Communication. The state also boasts a surprisingly large variety of communications-related professions to choose from. There are broadcasting organizations and public relations firms that are looking for marketing specialists and public relations coordinators. The state itself is looking to hire a marketing coordinator for the state lottery and there are a number of community organizations, churches, and non-profits that are looking for organizers and outreach coordinators with a communications background. Even the American Red Cross in Charleston is looking for someone with communication skills to help with their outreach and public-facing communications.
But we aren't here to talk about the corporate world of communications just yet. We are here to talk about graduate degree programs in education. Here is a brief primer of the programs at Marshall and WVU.
Marshall University
Marshall University offers Masters in Communication Studies.
Founded in 1837, Marshall University is somewhat surprisingly almost 30 years older than West Virginia University and it is one of the most well-known and respected universities in the state if not the entire region. Unlike some other graduate degree programs in communications that offer certificates and specializations, the Master of Arts in Communications degree program at Marshall is a no-frills program with plenty of opportunities for its students.
What to Know: The Master of Arts degree in Communication Studies at Marshall is housed within…wait for it…the Department of Communication Studies. While there is a variety of undergraduate tracks within the department to pursue, the Master's degree program is the only track offered at Marshall and it is designed with loose guidelines that are intended to help students develop their own understanding of communications theory and research within the much broader umbrella of communications.
The school notes that it is a great program not just for students who aspire to pursue a career in communications but also for students interested in pursuing additional graduate education in the subject or a related subject.
What Does It Cost?: The good news is that Marshall University makes it very easy to calculate exactly what it will cost for students to attend in the sense that there aren't a lot of different fees and tuition costs associated with different programs. There is just one cost for in-state students, one cost for out-of-state students, and one cost for what the school calls Metro students. For the 2016-2017 school year, Marshall charged in-state graduate students roughly $3,700 per semester. They charged out-of-state graduate students almost $9,000 per semester and they charged graduate metro students roughly $6,700 per semester.
These are very reasonable prices for a graduate education no matter what school you attend or where you are in the country. University fees are roughly $560 per semester and the only variance is that, depending on the degree program, there may be differing program fees which can range anywhere from $45 to $4,500. Luckily, the Department of Communications Studies is housed within the College of Liberal Arts which has a very minimal ($85 per semester) program fee, meaning the grand total for an out-of-state student would be $9,040 per semester.
Anything Else?: It is worth noting that within Marshall University's College of Journalism, there is a division called Mass Communications and within that division, the school offers graduate certificates in digital communications and integrated strategic communications, both of which obviously fall under the umbrella of communications. However, in order to gain access to those certificate programs, you need to be enrolled in the Journalism program and need to be on track to earn a graduate degree in Journalism. There is no specific graduate degree program for digital or strategic communications, just the certificates.
Online Master's in Communication Programs in West Virginia
West Virginia University
One of the state's two land-grant institutions, West Virginia University has been around since the 1860s and is without a doubt the state's most recognizable and largest university not just in terms of resources but also in terms of education options and student population.
What to Know: The Department of Communication Studies offers a Master of Arts degree in Communications Theory and Research that is very similar to the one offered at Marshall University. The program is designed to be completed in one year with students taking 15 hours of coursework in the fall and then another 15 hours in the spring. Students within the program are part of a cohort and each is given a one-year graduate assistantship that comes with a stipend. Courses include everything from Interpersonal Community to Theory and Research in Mass Communication and even Communication Problems of Children. According to the university, the program is intended to help students understand research methodologies used in the field; identify contributions from fellow researchers; and improve their writing and analytical skills that will help improve future research projects.
The Master of Arts in Corporate and Organizational Communication is actually a fully online program for working professionals who are interested in leveraging continued education to improve themselves and their careers. The classes are all taught by the same group of instructors that teach the traditional coursework and the program wants students to be able to steer themselves through organizational networks and improve the work of coworkers and clients and administrators. Classes can be taken at the students' convenience and they are expected to spend anywhere between 9 to 12 hours per week on the classes.
What Does It Cost?: The tuition at West Virginia University is actually even easier to decipher than the tuition at Marshall because there are only two types of student instead of three. According to the most recent breakdown of tuition on the school's website, students enrolled in the Eberly College of Arts and Sciences, which is where the Department of Communication Studies is located, will follow one of two paths. For in-state students, there is a per-semester tuition of $4,077 and after fees and materials, the total cost to the student is roughly $5,050 per semester. For out-of-state students, the tuition is roughly $11,500 and after fees and additional costs, the cost to the student is roughly $12,800 per semester. For graduate students, WVU offers a litany of fellowships and assistant positions as well as research grants, scholarships as well as traditional financial aid packages to help ease the burden for students.
West Virginia Colleges That Offer Accredited Master's in Communications Programs
School
Contact Information

Marshall University

Programs

One John Marshall Drive

Huntington

,

WV

25755

(304) 696-5034

West Virginia University

108 Armstrong Hall, P.O. Box 6293

Morgantown

,

WV

26506

(304) 293-4959