Leadership is critical in any educational setting but it is particularly important in online learning. The field of online learning is still so new and has so many doubters that in order for the degree programs to be successful, they need to be run by competent and passionate individuals. Quality is pivotal in the world of online education and that starts from the top. If school leadership places an emphasis on quality education, chances are the program and its curriculum will follow suit. This is why we wanted to highlight some of the leaders on the forefront of the online education revolution and since we are a site dedicated to master's degrees in communication online and campus based, it is only fitting that we singled out those types of leaders. These people have incredibly difficult jobs and in many cases, are fighting against society's established understanding of how learning is supposed to occur, which is all the more reason why they deserve kudos. We picked 20 deans and program directors to highlight and while this list is by no means exhaustive, it does give students and teachers alike a good look at who is helping changing the way graduate degrees are being delivered to students.
"The art of communication is the language of leadership." - James Humes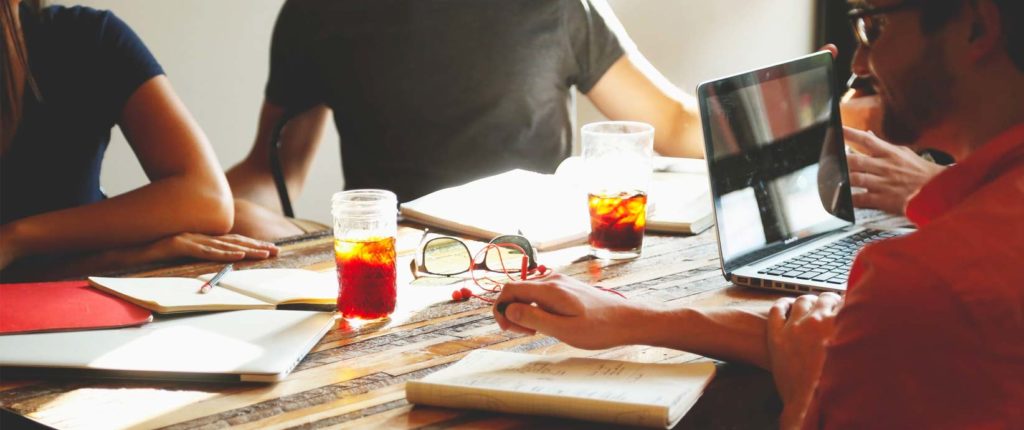 – Jennifer Linde –
Arizona State University
Director of Online Learning for the Hugh Downs School of Human Communication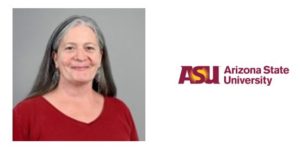 Arizona State is home to one of the first and also more expansive online degree catalogs in the country so it should come as no surprise that the Hugh Downs School of Human Communication offers an increasingly popular online Master's degree in Communication. The woman responsible for overseeing this degree program and other online degree programs in Communication school is ASU veteran, Jennifer Linde. Not only is Linde a well-liked communications and civil dialogue professor, but she is also the artistic director at the university's Empty Space Theater. But her latest project has been helping build the communications school's online learning programs and based on Arizona State's success with online learning, especially in the communications space, it is safe to say her impact on this project is already apparent.
– Karen Wilkinson –
Southern New Hampshire University
Communication Lead Faculty at the College of Online Learning
After more than 30 years working in communication-related fields (PR, marketing, fundraising), Karen Wilkinson came to SNHU in 2012 and has been a big part of the growth of the university's online communications program ever since. SNHU is home to one of the largest and most notable online education programs in the entire country and Wilkinson, who started teaching online undergraduate classes in communication, has played a role in helping continue to develop and expand the programs. Wilkinson is an experienced communications teacher, which has helped her lead the online communications degree program at SNHU and her passion for not just online education but also communications is part of what has made her so successful.
– Kelly Lux –
Syracuse University
Associate Director for [email protected]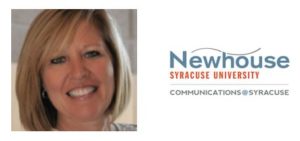 The Newhouse School of Communications at Syracuse is widely considered one of the most prestigious in the entire country, which should make the school's new online communications coursework exciting for non-traditional students. As Associate Director, Lux is responsible for not only finding new professors to teach within the program, but she is also responsible for teaching herself. Lux has been at Syracuse for nearly a decade and juggled her teaching responsibilities with helping craft social media strategies and helping run community management strategies as well. That diverse range of experience makes her the perfect advocate for online communication coursework and her spot at Syracuse makes her uniquely position to help shape the future of the field going forward.
– Rhonda Gibson –
University of North Carolina, Chapel Hill
Master of Arts in Digital Communication Program Director

The University of North Carolina has not jumped into the world of online education with the same enthusiasm of some of the other flagship universities across the country. But the Master of Arts in Digital Communication, the school's online Master's degree, is helping change that perception and as the program's director, Gibson is directly responsible for its rise. A veteran journalist and journalism teacher, Gibson has been a part of the University's faculty since the turn of the century and has taught everything from journalism classes to mass communications classes. She has placed on emphasis on creating an online degree program focused on quality and personalized attention and the result has been an increasingly popular option for students interested in studying communications at a prestigious university. The program is still very young, but with Gibson at the helm, it is in good hands.
– Dr. Stephen Perry –
Regent University
Program Coordinator for Master's in Political Communication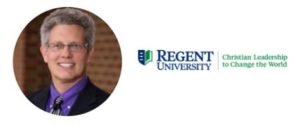 Regent University is a private, Christian university that specializes in online education and while it offers online degree programs in more than just political communication, it is one of only a handful of schools that offers that specific degree program and so it is worth highlighting. A longtime member of the faculty at Illinois State University, Dr. Perry is a media technology scholar who has been published many times over and has experience in nearly all fields of communication. Now he serves as an Associate Dean for Academics, teaches research methods and philosophy & communication courses at both the Master's and PhD levels and coordinates the political communication degree program. His credentials and experience are unassailable and so it should be no surprise that he has been an effective program coordinator as well.
– Paula Weissman –
American University
Program Director for Online Master's in Strategic Communication

American University has less than a dozen online Master's degree programs which means the school has barely dipped its toe into the online learning pool. But one program that is thriving is the online Master's degree program in Strategic Communication and its success is a result, at least in part, of Weissman's leadership. After helping grow the marketing communications degree program at Georgetown and the Master's in Communication program at Johns Hopkins University, Weissman came to American and the school is lucky to have her. Weissman is a veteran of the public relations field and still hones her teaching chops in the classroom from time-to-time. But her primary responsibility is the success of the online degree program and it is safe to expect big things from the university and the program in the future.
– Lyle Olson –
South Dakota State University
Interim Department Head of Journalism & Mass Communication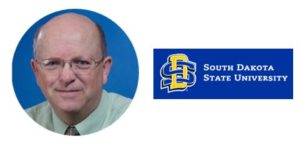 A former newspaperman who also dabbled in public relations, Olson has been a full-time academic for more than 20 years and has been teaching online classes for nearly that long as well. He is not just in charge of the online degree program, but given his experience teaching online graduate level courses and the fact that he was awarded SDSU's outstanding online educator award, he is the perfect person to spearhead the university's foray into online education. Quite simply, the man is an integral member of not just the Department of Journalism but the university faculty as a whole and he should be commended as such.
– Dr. John Allen Hendricks –
Stephen F. Austin University
Chair of the Department of Mass Communication

Dr. Hendricks is responsible for far more than just the online Master's degree program at Stephen F. Austin University, but his impact on the improvement in the online coursework at the school cannot be overlooked. A teacher, an author and a researcher, Dr. Hendricks is as accomplished as they come in the field of communications and this helps make him an excellent head of the online communications coursework at the university. The program is still young, so there is plenty of room to grow, but Hendricks has the perfect blend of experience and skills to help it grow quickly and responsibly.
– Dr. Sandra Romo –
Cal Baptist University
Program Director for Master's in Communication at CBU/Online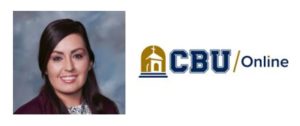 A Cal Baptist University alumnus, Dr. Romo is now back at her alma mater helping the school continue to improve its online degree programs. Dr. Romo earned her PhD from Regent University and has previous experience teaching online communication courses at Concordia University, Nebraska Online and now she handles the administrative responsibilities for the undergraduate and graduate degrees in communication at Cal Baptist Online. In her 10 years in that role, Dr. Romo has overseen the growth and development of the program and CBU's online degree programs have grown more prestigious and popular by the year. An experienced communications professional who runs an autism resource organization in her spare time, Dr. Romo is not lacking in ability or experience.
– Dr. Bart Collins –
Purdue University
Director of the Online Graduate Degree Program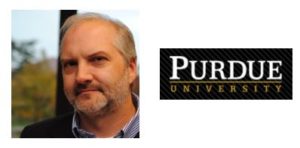 Dr. Collins is essentially responsible for helping create and lead Purdue's online graduate degree program in communications. The program launched in 2014 with Dr. Collins serving as the director but that is hardly his only responsibility. He still teaches in the program, assists with the university's center for healthcare engineering and still spends a good deal of his time researching healthcare communication challenges. Purdue has not fully embraced online graduate degrees as of yet, but Collins' success with the communications program should serve notice to school administrators that it might be worth looking into expanding the options.
– Dr. Cliff Fortenberry –
Mississippi College
Chair of the Department of Communications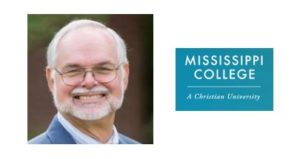 Dr. Fortenberry is technically not in charge of the online Master's degree in Communications and that is because he is really in charge of the entire Department of Communications. That said, it would be impossible to say that he hasn't made an impact on the online coursework at the college. Fortenberry has two degrees from Mississippi College, so he is intimately familiar with the school and its inner-workings. He has also piled up a number of teaching awards and honors and teaches courses ranging in topics from Communication Research and Public Relations to Media Management and Mass Media. Unlike some of the huge state universities, Mississippi College doesn't have the quite the same resources available to grow the program. But its popularity thus far is a testament to the work of Dr. Fortenberry and his colleagues.
– Dr. John A. MacArthur –
Queens University of Charlotte
Director of Graduate Programs at the Knight School of Communications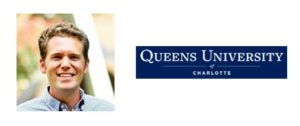 Dr. McArthur has made his rounds at universities in the Carolinas. He has an undergraduate degree from Furman, a Master's degree from the University of South Carolina and a PhD from Clemson University. He is also an author, an accomplished presenter, an award-winning graduate education teacher and, most importantly, the administrator of graduate degree programs (including the online ones) at Queens University of Charlotte. He is the driving force behind the qualitative approach within the program and is also responsible for the blending of theory with real-world application. The program is still in the early stages, so there is plenty more to be done before the program is perfect. But McArthur's passion for communications and willingness to spearhead efforts means the school is on the right track.
– Rebecca Weintraub –
University of Southern California
Director of the Masters in Communication Management Program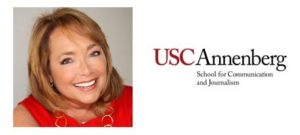 The Annenberg School for Communications and Journalism at USC is widely considered one of the most prestigious and best communications programs in the entire country so its online Master's degree program in Communication Management should be particularly exciting for students. Weintraub is an accomplished teacher with more than two decades of experience in the field and thus she is the perfect leader for the school's new online degree program. The program graduated its 100th student in 2014 and has only seen its enrollment and popularity soar since. As director of the program, Weintraub has been in the middle of it all and deserves a lion's share of the credit for its rapid growth. USC would be wise to do everything they can to keep her around.
– Dr. Nadene Vevea –
Stevenson University
Associate Dean of Communications Programs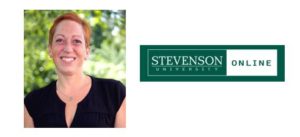 One would be hard-pressed to find someone outside of the Mid-Atlantic region who has heard of Stevenson University but it is a mistake to overlook the online degree programs the school has launched in the past decade. Dr. Vevea is a big reason why, of course. After working her way up from manager of a Best Buy store, Dr. Vevea joined Stevenson from Central Washington University in 2016 and has hit the ground running. Her role in developing not only the Master's degree program in Communication Studies but also the Bachelor's degree program in Business Communication has made her integral to Stevenson's push into online communications education. She has placed on emphasis on innovation and experiential learning at Stevenson and the results are already starting to show.
– Alane Bearder –
Boston University
Program Facilitator for the Master of Science in Health Communication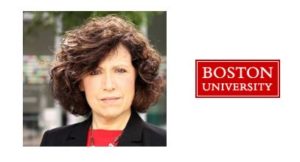 Bearder is unique in that she actually holds a degree from the program she is now in charge of facilitating. Bearder earned her Master's in Health Communication from BU in 2010 and became an instructor within the program just one year later. Now she is in charge of course development for the school's unique Digital Health Communication Certificate and Master of Science degree programs. She has won multiple awards for her teaching and program administration and backs that up with an impressive and lengthy career and a marketing and creative director for herself and other companies. Simply put, Bearder is exactly the type of professional BU wants leading the program and given her familiarity with the program itself, the synergy is obvious.
– Dr. Kwasi Boateng –
University of Arkansas Little Rock
Program Advisor for Online Master of Arts in Mass Communication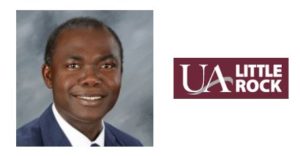 Dr. Boateng has consistently been lauded as one of UALR's best teachers and so it is no surprise to see him advising the relatively new online Master's degree program in Mass Communication at the school. He received an undergraduate degree from the University of Cape Coast in Ghana and has become a prolific researcher at UALR's much to the university's excitement. The online degree program is still gaining a foothold at UALR and as program advisor, Dr. Boateng is less responsible for the creation of the program and more responsible for keeping it running. But his experience and passion for the subject material make him a great fit for the role.
– Dr. Federica Fornaciari –
National University
Program Administrator for Online Masters in Strategic Communication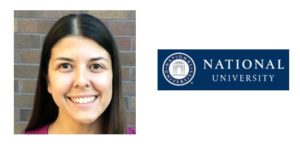 National University is one of the most well-known online universities in the entire country and so you can bet that its Masters degree program in Strategic Communication will have all the hallmarks of a good online degree program. Dr. Fornaciari isn't the dean or even the program director. In fact, she is simply a communications professor who basically helps run the Masters degree program and she is the perfect woman for the job. She teaches nearly a dozen classes at the university, including the capstone project in the program and she is more than a little well-versed on the subject of communications. Her recent research includes the study of media and privacy and her diverse experience as a teacher makes her well-suited to tackle problems in the program as they arise.
– Dr. Michael F. Weigold –
University of Florida
Director of Distance Education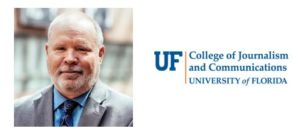 Dr. Weigold isn't directly responsible for the administration of the university's online Masters degree in Strategic Communication, but as the Director of Distance Education at the university, he does share in the ownership of the program. Also, a professor in the Department of Advertising, Dr. Weigold has a communications background and based on the sheer number of awards and accolades that he has piled up for his teaching, his current leadership role is well-deserved. The communications and journalism program at the University of Florida is one of the most well-respected in the entire country and now that it is pivoting online, it has retained its reputation for quality and excellent. Weigold probably isn't the only person responsible for this success, but as the Director of all of Distance Education at Florida, the buck does indeed stop with him.
– Rachelle Biderman –
University of Iowa
Director of the Master's in Strategic Communication Program

An avid proponent of technology in the classroom even before she landed at the University of Iowa, Biderman is an excellent choice to oversee the online Master's degree in Strategic Communication at the University of Iowa. She holds both a Bachelor's and a Master's degree in Communications from the University of Northern Iowa and has plenty of experience teaching the subject in both face-to-face and online settings. Her teaching skills are unassailable, but it is her firm belief that technology is important part of the learning experience that makes her so well-suited to lead the program at the University of Iowa. Look out on the horizon as there are big things to come at the University of Iowa.
– Dr. Gary R. Tucker –
Spring Arbor University
Executive Director of eLearning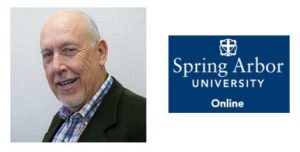 Spring Arbor University is a fully online university, which means it faces an uphill climb towards respectability. Luckily for the university, Dr. Tucker is the perfect man for the job. He isn't in charge of the Master's degree in Strategic Communication specifically, in fact, he is in charge of eLearning for the entire school and his background makes him well-suited to succeed. Dr. Tucker has been the Director of Online Learning at Abilene Christian University and then Rochester College in Michigan. His PhD is in curriculum instruction and his interests in technology and online learning has meant that his passion shines through in his work. The university may not be well-known now, but Tucker has the skills and the knowledge to change that.